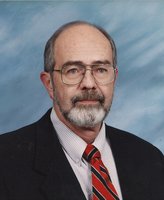 Danny Tarter
Mr. Daniel Riley "Danny" Tarter, a resident of Ozark, died Saturday afternoon, June 15, 2019, in a Dothan hospital. He was 74.
A memorial service for Mr. Tarter will be held 11:00 A.M. Friday, June 21, 2019, in Ozark Presbyterian Church with Reverend Frank C. Ellis, Jr. officiating, Holman Funeral Home and Cremations of Ozark directing. The family will receive friends in the church Friday one hour prior to service time.
Mr. Tarter was born February 10, 1945 in Pittsburgh, Pennsylvania, the son of the late Jerome Riley Tarter and Rita Marie Flaherty Tarter. He was a member of the Carroll High School Class of 1963 and attended Troy State University. Danny will be remembered as a loving son, husband, father, "Papaw" and friend who set an example of kindness, cheerfulness, and love for others. He was a member of St. John's Catholic Church in Ozark. In addition to his parents, he was preceded in death by his brother, David Michael Tarter.
He is survived by his wife of 54 years, Judith "Judy" Martin Tarter; son, David J. Tarter (Tisha); one daughter, Kristine T. Free (Larry); grandchildren, Jack-Riley Nation, Brody Nation, Layla Klingner, and Kathryn Tarter.
In lieu of flowers, memorial contributions may be made to the Ozark-Dale County Library Building Fund, 416 James Street, Ozark, Alabama 36360; or to Westview Memorial Cemetery Association, P. O. Box 484, Ozark, Alabama 36361.