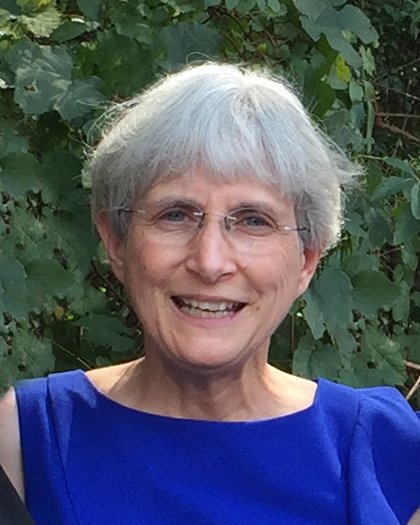 Obituary of Charlotte Strickland Mitchell
On the evening of August 31, 2019, surrounded by family and friends, just as the waxing crescent moon could be seen in the pink summer sky, Charlotte Strickland Mitchell of Daleville left her earthly body after a long journey with Alzheimer's dementia to be reunited with the Divine. For the first time ever, we believe she was unafraid to fly.
A service to celebrate her life will be 10:00 A.M. on Tuesday, September 3, 2019, in the Chapel of Holman Funeral Home and Cremations in Ozark with Reverend Terry McCrummen officiating, followed by a private family graveside service in Asbury Cemetery, Holman Funeral Home of Ozark directing. The family welcomes friends and relatives for visitation at the funeral home in Ozark Monday from 5:00 P.M. until 7:00 P.M.
If you are unable to make it to her services, you will be able to find her in the scent of gardenias and of the first magnolia blossoms in May where we feel certain her grace will live on.
Before she left, she forged a 67 year trail of laughter, generosity, compassion, and wisdom that illuminated the lives of everyone who knew her. Her family would like to share some of that life.
Charlotte was born on May 14, 1952, to Lawrence and Jeanette Strickland in Ozark, Alabama as the 4th daughter and the middle child of seven children. She graduated with honors from Carroll High School and matriculated at the University of Montevallo with her lifelong friend Janice. Always unhurried to make up her mind, she also studied at Auburn, and finally graduated magna cum laude from Troy State University with a degree in elementary education.
She married Robert L Mitchell in 1977, traveled the world as a military pilot's wife, and fulfilled her dream of being a homemaker. Together with Bob she raised an amazing daughter and son. Charlotte was totally dedicated to her children and nurturing their personal and professional success brought great meaning to her life. She and her white Volvo station wagon were a permanent fixture at the Daleville schools whenever she was needed as a volunteer to support the kids' extracurricular activities. Her support of the community could be seen with her loyal involvement with the Boy Scouts of America, serving as treasurer for years after her son was an Eagle Scout.
She would tell you her greatest achievements were her six grandchildren. Gamma, as they called her, continued her career as a grandmother and always arrived for visits in Arkansas and Georgia with plenty of cookies and treats to share! She devoted her entire life to her family and continues to influence their lives.
Charlotte loved the beach but claimed she never learned to swim. Once in Key West, she discovered Life is Good t shirts and wore one most days thereafter. She had impeccable handwriting, kept correspondence with worldwide friends, and never served a meal without a green vegetable. She selected the best Christmas gifts, could wrap packages to survive an apocalypse, and always knew how to say things simply, yet get her point across. She loved to garden, compost, sew, and made the best chicken and rice casserole. She was witty, valued tradition, believed in wearing an apron while cooking, and loved Jesus, Kenny Chesney, and Snickers bars. She also loved cowboys, chiefly Roy Rodgers, and the song "Happy Trails" perfectly describes the hopeful farewell her family bids her, at least "until we meet again."
She was preceded in death by her father, Lawrence; brothers, Will and Leon, all of Ozark, Alabama; and faithful chihuahua Alex.
She is survived and will be missed by her husband, Bob; daughter, Dr. Christie Cobb (Dr. Bill) of Little Rock, Arkansas; son, Jared (Kahlia) of Canton, Georgia; mother, Jeanette Strickland; sisters, Wanda Whaley (Larry), Shirley Tadlock (Dorsey), Carolyn Vance (Gary), and Janan Doster (Larry); grandchildren, Brennen, Luke and Eden Beck of Little Rock, Arkansas, and Adalie, Briden, and Huxon Mitchell of Canton, Georgia; as well as many nieces, nephews, aunts and uncles.
Her family wishes to thank the staff at Madison Heights whose personalized care and attention gave quality and meaning to her final months.
Memorials may be made in her honor to the Physicians Committee For Responsible Medicine to further clinical research related to nutritional interventions for Alzheimer's disease. Physicians Committee, 5100 Wisconsin Ave., N.W., Suite 400, Washington, D.C. 20016.
To send flowers to the family of Charlotte Strickland Mitchell, please visit Tribute Store
Visitation
5:00 pm - 7:00 pm
Monday, September 2, 2019
Holman Funeral Home Chapel
995 South Union Avenue
Ozark, Alabama, United States
Visitation
Celebration of Life
10:00 am
Tuesday, September 3, 2019
Holman Funeral Home Chapel
995 South Union Avenue
Ozark, Alabama, United States
Celebration of Life


Share Your Memory of
Charlotte Strickland
Holman Funeral Home
and Cremations


995 South Union Ave.
Ozark, AL | 36360
Ph: 334-774-5348